Lash Lifting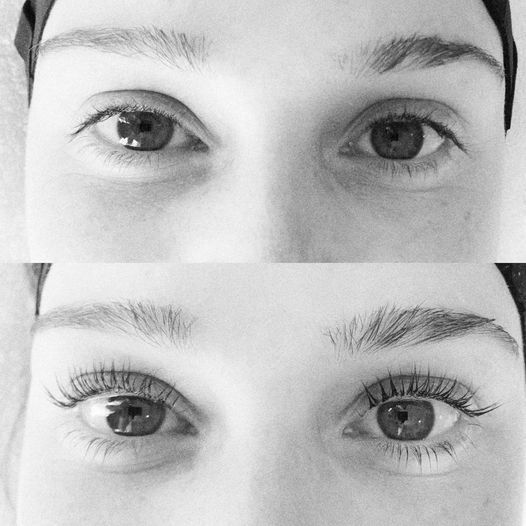 Eyelash lifting is a beautiful way to enhance your own natural lashes without the need for any strong adhesives and maintenance like other lash enhancements available.
The treatment takes 75minutes, in this time your lashes are lifted over a silicone rod that is measured and trimmed to be the perfect fit for your eye shape and the length of your natural lashes for the result that you desire. A lifting balm is then applied which breaks down the bonds in the hair follicle so we are able to reseal them in their new position with a volumising fix.
Once the above process is complete your lashes are then tinted to accentuate them especially the lighter ends and we then finish and remove with a moisturising serum. The moisturising serum is incredibly nourishing for your lashes and aims to lock moisture into the hair follicle and protect your lash health!
Results last up to 8 weeks or depending on your own lash cycle as we do shed and regrow our lashes and everyone can differ to how quickly this can happen.
Finishing Touches Menu
Lash Lift + Eyelash Tint|Duration 75mins|Cost $120
Lash Lift without tint |Duration 60mins|Cost $109
Eyebrow Shape + Tint |Duration 30 mins|Cost $50.00
Eyebrow shape, tint & Eyelash tint inc. Hand Massage|45 mins|Cost $65.00
Eyebrow Shape+ Tint & lip wax |Duration 30 mins| Cost $60.00
Eyebrow Tint |Duration 20 mins|Cost $18
Eyelash tint & Eyebrow Shape+Hand Massage|Duration 40mins|Cost $56.00
Eyelash Tint & Eyebrow Tint |Duration 30 mins|Cost $46.00
Eyelash tint+ Hand Massage |Duration 30 mins|Cost $28.00
---