Our clinical skin treatments are our most advanced options when it comes to treating the skin but still embodying our non ablative holistic approach. They are highly active and we use massage, steam or our revitapen to drive the ingredients into the deeper layers of the skin to help correct DNA damage and assist the skin to function optimally.
RESTORE, CORRECT & MAINTAIN.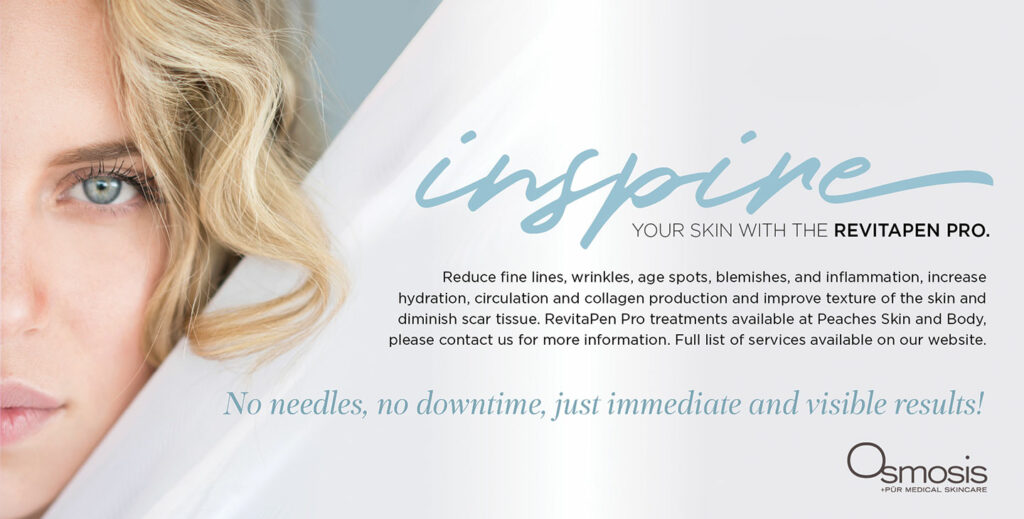 What is Revitapen?
Think holistic skin needling. Our revitapen treatment works similarly to the popular treatment "skin needling" or "CIT". It works by creating micro channels to help deliver ingredients into the skin but this is done without the use of needles. The pen tip is made from surgical grade anti bacterial stainless steel and has 100 nano-sized circular shaped pyramids which work to gently create channels for product delivery without unnecessary trauma.
Who is it for?
All skin types. And the ingredients that we infuse into the skin are completely customisable depending on your concerns and desired treatment outcome. We have a range of powder actives that we use to enhance your results and usually the revitapen is used in conjunction with our Vitamin A facial infusion serum for best results.
Key Benefits of Revitapen Treatment:
Plumped complexion
Improved firmness and elasticity
Increased hydration and texture
Noticeable skin softness
Minimized pores and fine lines
Reduction of blemishes
Reduced hyper-pigmentation
Evens skin-tone
Contraindications for revitapen:
Scleroderma
Nursing or pregnant women
Rashes and skin infections
Cold sores
Severe cases of Rosacea (barrier healing to be done firstly)
Diabetes and other auto immune conditions
Cancer Treatments
How does it feel?
There is no pain or discomfort with Revitapen as the spheres are only working on the epidermal layers of the skin. It is actually quiet relaxing and all you will feel is a slightly vibration as the the pen passes over your skin.
What to expect post treatment?
Although we are not wounding the skin or causing inflammation, this treatment is still very stimulating so it is normal to experience some redness or flushing of your skin straight after your treatment.
Day 1-4 Your skin will be glowing, firmer, visibly more plump. You can also experience some dryness/flaking as we are infusing a vitamin A which is designed to stimulate cell turnover.
Day 5+ More visible results of the facial will be seen during this time. Skin will be firmer and more evenly toned.
Organic Facial Infusion
What is it?
Our organic facial infusion is a non-acid vitamin A peel, that is suitable for all skin types and treats many skin conditions. It is designed to stimulate collagen production and increase cellular turnover and is non-inflammatory so you won't have any extreme flaking, sensitivity or redness like you would with a traditional acid peel. Our infusion is aimed to provide dermal rejuvenation, nourishment and healing while increasing circulation and improving your skin's immunity.
Features and Benefits
Increases fibroblast activity and collagen production
Reduces fine lines and wrinkles
Improves circulation by restoring capillary flow boosting nutrients that is delivered to the skin
Improves firmness and elasticity
Lightens hyperpigmentation and improves skin tone
Thickens the dermis
Regulates oil production
Who is it for?
All skin conditions can benefit from our organic facial infusion as it works to improve your skin's own natural ability to function optimally and also works restoring barrier health. It can be used to treat:
Ageing Skin
Hyper pigmentation
Acne/scarring
Oily
Rosacea
Hero Ingredients:
Retinal (Retinaldehyde) – Vitamin A that works with the skin to promote cellular
turnover and helps reduce multiple signs of aging without causing irritation or
sun sensitivity. Clinically proven to outperform retinoic acid in long-term collagen
production.
1,3 Beta Glucan – Activates macrophage immune cells, protects and moisturizes,
promotes healing through cell turnover, stimulates collagen synthesis, and serves as
an antioxidant.
Niacinamide (Vitamin B3) – Form of Niacin involved in cellular respiration; lipid
synthesis, provides antioxidant and anti-inflammatory properties, improves epidermal
barrier function and inhibits skin pigmentation
What to expect?
During your treatment there will be NO discomfort or intense tingling/burning sensations as this is not like an acid peel, it will actually feel like a traditional facial with lots of massage!
Day 1-2 You may have some mild dryness your skin could also feel tight in areas (not uncomfortable though).
Day 3 As we are boosting cell turn over and treating the lower layers of the epidermis on a cellular level your skin can become drier and the tight feeling may increase. This is completely normal as the skin is beginning to shed any unwanted/ damaged skin cells replacing them with new fresh healthy cells.
Day 4-7 Your skin may feel like it needs a really good exfoliation but make sure you continue to gently cleanse, moisturise and use a SPF avoiding actives at this time.
You may not experience any dryness or down time if your skin has been prepped and barrier is less impaired, but we love to provide this information as a guide for what is in the realm of normal with this treatment!
What to do prior to booking one of our Clinical Skin Treatments?
We recommend having an Initial Observ Consultation with one of our skin therapists. This is an excellent way to discuss your concerns and for your therapist to out together a treatment plan, we also love to use our observ images to track your progress.
Clinical Treatment Menu
Organic Facial Infusion | Duration 45mins | Cost: $240
Cleanse, Enzyme Exfoliation, Vitamin A infusion with chosen actives, Treatment Mask with chosen actives, Massage & Finishing Creams/Serums.
Revitapen Mini Infusion Facial | Duration 30mins | Cost: $180
Cleanse, Enzyme Exfoliation with chosen actives, customised serums with chosen actives delivered with Revitapen, Massage, & Finishing Creams /Serum.
Revitapen Infusion Facial | Duration 60mins | Cost: $290
Cleanse, Enzyme Exfoliation with chosen actives, Vitamin A with chosen actives delivered with Revitapen, Massage, Treatment Mask & Finishing Creams /Serum.
Revitapen Collagen Infused Light Therapy Facial |Duration 75mins |Cost $310
Cleanse, Enzyme Exfoliation with chosen actives, Vitamin A with chosen actives delivered with Revitapen, Massage, Collagen Mask, LED Light Treatment & Finishing Creams /Serum.